Here's The Perfect Solution If You Want To Keep Your Family Close During These Challenging Times
Taking care of your family members may pose somewhat of a problem in these challenging times. It's difficult to look after those who most need your support when you can't even get close to them, but a granny flat log cabin is one solution that can help.
The convenience of a log cabin in your garden means you don't need to travel any distance to provide help and support when it is needed, and you can "keep an eye" on those older members of your family. Because of the likely usage of the log cabin granny flat, some design considerations will need to be made. Handrails and ramps may need to be incorporated depending on the mobility of the intended resident (or residents).
Independence is often important as people get older, and a granny flat will provide this but with the benefit of close family being nearby. A log cabin can be connected to mains services, so electricity, heating, and plumbing are all available. This means your turnkey log cabin granny flat can include kitchen facilities, a bathroom, and every modern convenience needed to make it a great place to live.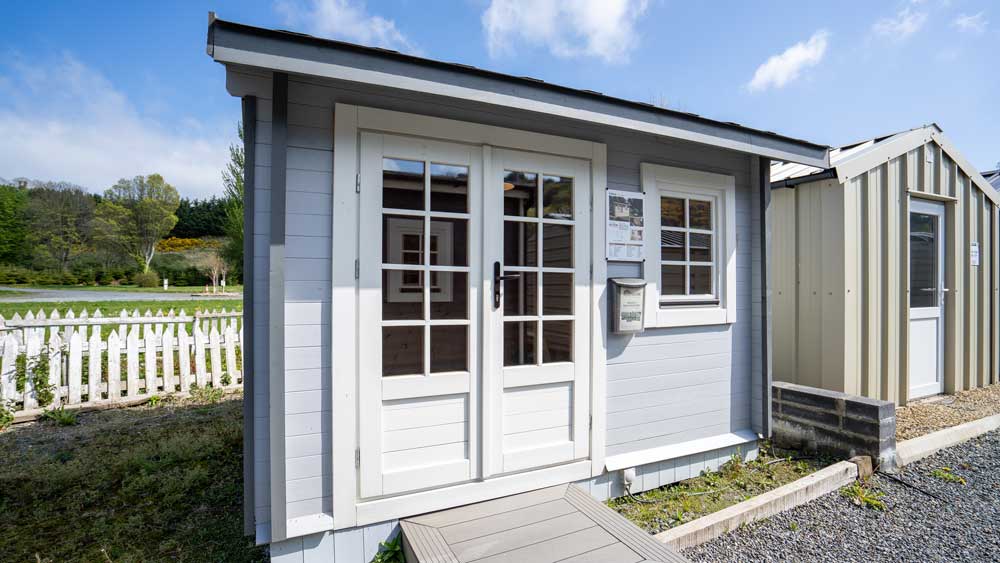 Can I build a granny flat in my back garden?
If you own the property or have a mortgage on it, it is very likely that you can indeed build a granny flat in your back garden. Planning permission may be required (see below) but in general, there should be no issue.
If you rent your home, you will need to discuss any changes like this with your landlord.
How much does it cost to build a granny flat?
The cost of building a small granny flat will vary depending on the exact size, the number of rooms, and what extras are required. A basic one-bedroom granny flat log cabin will start at around €7,000 for the building itself, but this will not include the cost of connecting the building to water, electricity, etc.
Another factor to consider is the decoration of the log cabin granny flat, both inside and out. The exterior can be painted, whereas the interior can be decorated in any manner you choose, including the installation of flooring.
To make it easily affordable, you can purchase a log cabin from Loghouse with humm by flexifi, with credit options of up to €30,000 depending on your circumstances. If you are at least 18 years of age and an Irish citizen (or permanent resident of Ireland) with a minimum income of €21,000 per year you will be able to apply for humm by flexifi finance.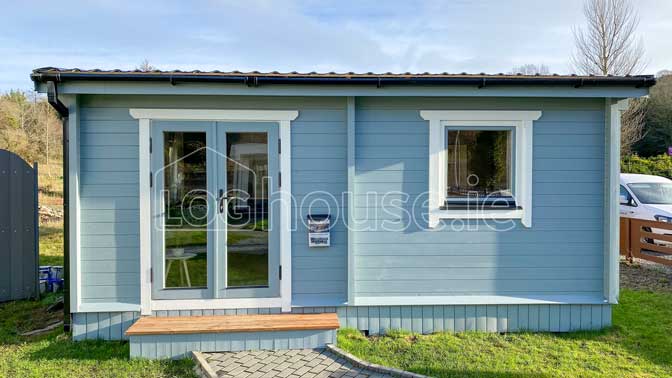 Do you need planning permission for a granny flat in Ireland?
In each area of Ireland, there may be local rules in force, so it is always worth checking with your local authority to make certain. Planning permission is usually not required for extensions if the original floor area of the house is not increased by more than 40 square metres, but the rules for log cabins are slightly different as this is effectively a separate building rather than an extension.
The usual requirements state that any building under 25 square metres in size and less than 3.9m high does not require planning permission if it is built to the side or rear of your house. Different local authorities will have variations to this rule in place, for example, some may only allow smaller buildings without planning permission. Anything over the specified minimum size will need planning permission to be constructed.
A further consideration is if the granny flat is to be rented out. If the granny flat is intended to be a stand-alone dwelling that provides a rental income, not only would planning permission be required, but also the homeowner would need to register as a landlord. If the cabin is only to be used by the family and will not generate a rental income, this is not necessary.
But to be safe – always check with your local authority.
Should planning permission be needed, the team at Loghouse are ready to help you get the permissions in place that you need. We can assist with drawings and plans, working with your architect as needed. Providing clear information on time is vital to the process of receiving planning approval, so please contact us if you need assistance with this process.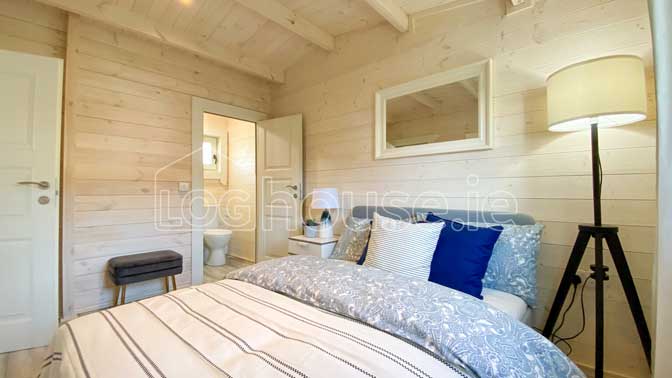 Does a granny flat add value to your home?
Any material addition to your home is likely to add value, for example, a garage, extension, etc. A granny flat will add value due to the permanence of the structure, along with its functionality. If nothing else, it can be considered an extension to the basic living space, providing extra rooms to live in.
The value added will be determined by the size and types of rooms in the granny flat. In most cases, the log cabin could be easily converted into a home office, a home gym, or a games room, all of which would attract the widest range of buyers and thereby increase the value of your home. The bigger the space, the greater the potential increase in value.
Why choose a log cabin granny flat from Loghouse?
Our experienced Loghouse log cabin design team can create a granny flat that is an ideal solution for your family should you not choose one of our standard cabins, and we can help you obtain planning permission wherever it is needed.
Each cabin is built to a very high specification from sustainable pine which means that there will be no detrimental effect on the environment when you choose to build a granny flat. We back our cabins with two guarantees: first, we guarantee our cabins are the best price in the Irish log cabin market; second, we offer a 10-year structural guarantee for your peace of mind.
Ensure that your family members are safe during even the most difficult times with a granny flat log cabin from Loghouse.
Experience the joy of being outside but with the comfort of being inside, invest in a Garden Room Log Cabin from Loghouse