Log Cabins Athlone – Finding a log cabin for your home in Ireland just got a lot easier with the opening of Loghouse's fifth location at Fernhill Garden Centre, Athlone, Co. Westmeath. Now you can easily purchase a high-quality log cabin right in the heart of Ireland.
Loghouse Log Cabins Athlone are made from the highest quality timber and construction materials, ensuring that your log cabin will last for years to come. With a wide variety of sizes and styles available, there is sure to be a log cabin that is perfect for your needs (even if you're looking for mobile home log cabins!
Stop by the Loghouse Log Cabins Athlone location today and see for yourself why Loghouse is the leading provider of log cabins in Ireland.
Why Choose Loghouse?
We create the log cabins Athlone residents need from home gym log cabins to man cave log cabins & she sheds. Known around Ireland as the first choice for quality log cabins and garden rooms, when you choose Loghouse, you choose a company with a proven track record of excellence.
In addition to our new Athlone location, Loghouse also has log cabin showrooms in Dublin, Cork, and Wicklow. Finding a quality log cabin is easy with Loghouse, no matter where you are in Ireland.
Established in Ireland in 2007, the team at Loghouse has completed more than 6000 installations across the country. Our experience and expertise are unmatched, and we're dedicated to providing our customers with the best possible service.
Loghouse is a company that you can trust. We're here to help you find the perfect log cabin for your needs, and we'll be with you every step of the way, from purchase to installation.
Custom Designs
Our wide range of log cabins and garden rooms are designed to suit almost everyone, but the log cabins Westmeath residents demand might have individual features that are unique to your home.
That's why our team is on-hand to produce a solution that suits your home perfectly. We'll work with you to design a log cabin that meets all of your specific requirements (even a dreamy Yoga Studio Log Cabin Design.)
Once we've designed the perfect solution for you, our team of skilled craftsmen will hand-build your log cabin to the highest standards.
You can rest assured that your Loghouse log cabin will be built to last. We use only the highest quality materials, and our team takes great pride in their work.
Always the Best Log Cabins in Athlone
The quality of our log cabins is never in question, and you can be certain that we adhere to good practices too. The timber we use is renewable Scandinavian pine, well-known for its strength and durability. We use every part of the timber during the construction process, from off-cuts to sawdust.
Scandinavian Pine is a slow-growing timber that is stronger than other timber. This means that your log cabin will be built to withstand almost anything that the Irish weather can throw at it, complete with natural insulation and breathability.
It's not just our materials that are high quality – our people are too. We're always helping our team better themselves, and we're always on the lookout for new talent.
We're dedicated to providing our customers with the best possible service, and that starts with having the best team in place. When you choose Loghouse, you can be confident that you're working with the best in the business.
Why Do You Need Log Cabins in Westmeath?
A log cabin or garden room might not be high on your list of "wants", but that might be because you haven't considered the full benefits that log cabins in Westmeath can provide.
Consider them an extension of your home, the ideal space for a home gym, the home office Eco Garen Room you've always wanted, or a place to sit back and relax on your own or with your favourite people.
Certain to increase the value of your home and provide you with a space that you can enjoy for years to come, log cabins in Westmeath are becoming more popular than ever.
If you need more convincing, just look at our customer testimonials and see what some of our previous customers have had to say about their Loghouse experience.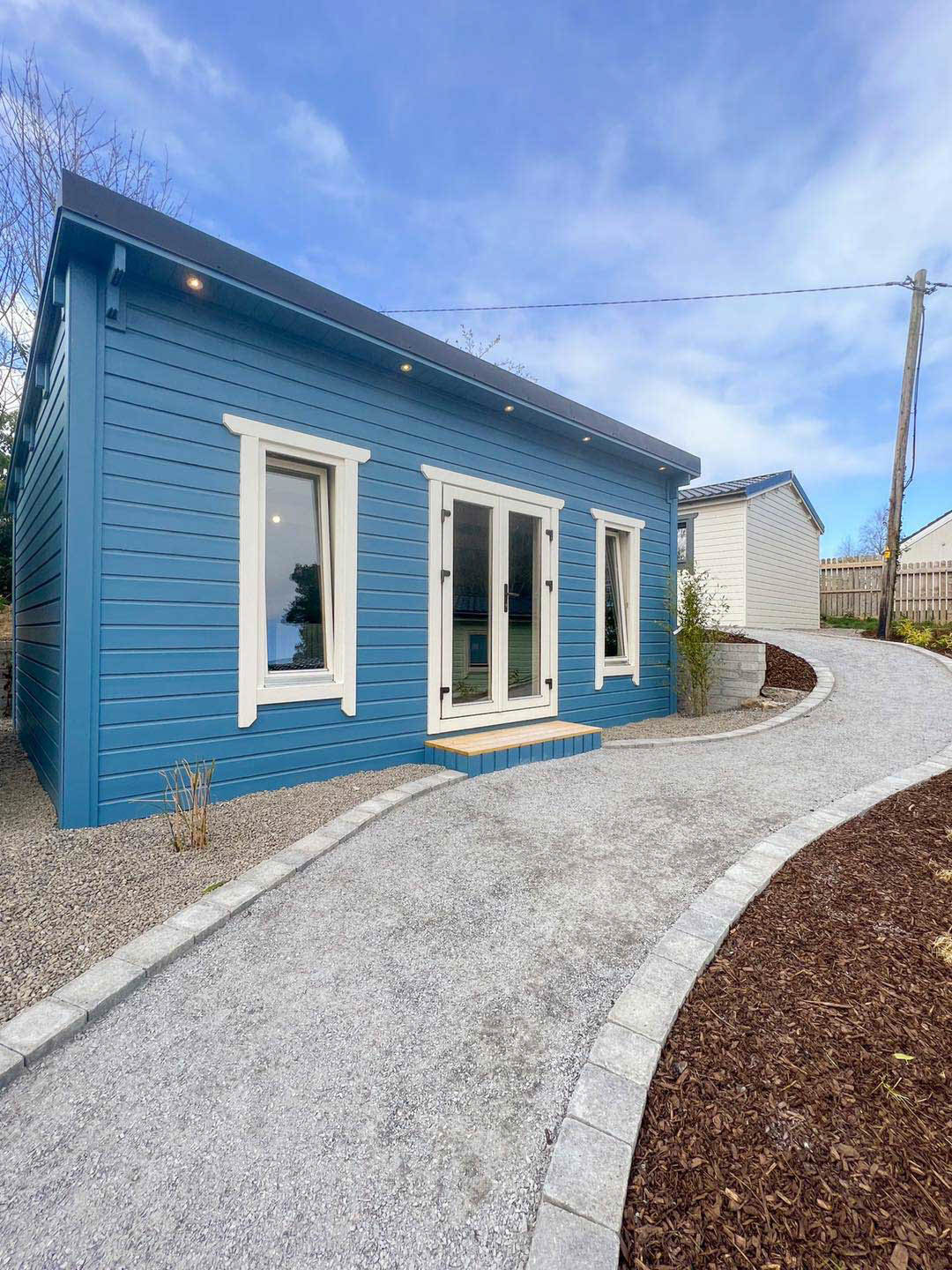 Low Maintenance Log Cabins for Busy Lives
Once your log cabin is built, there's very little maintenance required. Scandinavian Pine is a naturally durable and long-lasting timber that doesn't require treatment or staining.
It's also easy to clean – a simple hose down will keep it looking as good as new for years to come.
Of course, if you do want to treat your log cabin, we recommend using a good quality timber treatment or stain. This will help protect the timber from the elements and keep it looking its best.
We Are Here to Help
If you have any questions about our log cabins, our team is always on hand to help. We have a wealth of experience and knowledge, and we're always happy to share it.
Your log cabin is the ideal way to add value to your property and create extra space for your home.
Why not contact us today and see how we can help you?
Ready to Get Started?
It's as simple as visiting our log cabin showroom at Fernhill Garden Centre, Athlone. Our team will be more than happy to discuss your log cabin needs and help you find the perfect solution.
You can also browse our range of log cabins online or contact us today to arrange a site survey. We'll come to you, assess your space, and provide you with a no-obligation quotation.
There's never been a better time to invest in log cabins in Athlone, so don't delay. We have the experience, expertise, and commitment to quality that you can trust. Stop by our showroom today and see for yourself why Loghouse is the leading provider of log cabins in Ireland.
When you're ready to purchase your log cabin, we'll be here to help, with Loghouse Log Cabin Turnkey packages. We offer a wide range of log cabin and garden room financing options to make purchasing your log cabin easy.
We're also happy to advise regarding planning permission for log cabins and best maintenance practices for your log cabin also. If you're looking for a log cabin in Athlone or anywhere else in Ireland, there's only one choice – Loghouse. Visit one of our showrooms today, or contact us to discuss your specific requirements. Let us help you take the first step towards your perfect log cabin Athlone residents recommend.
Related searches : Log cabins Westmeath
---
Check out our latest blog post for 10 Garden Studio Ideas for your Garden