Are you looking to spruce up your home but don't know where to start? Or maybe you're feeling stuck in a design rut and need some fresh ideas. If you're like most people, you'll spend plenty of time indoors. This might be in your home, office, or a garden room Ireland recommends – whichever it is, some interior design tips can make your space more useful and enjoyable.
Interior design is both an art and a science, and some interior designers have years of experience and training. However, many people are interested in interior design but don't have the time or resources to pursue it professionally.
Interior design tips can help you get the most out of your space – even if you're not a professional. What follows are interior design tips and tricks that many top designers use.
1. Use light to your advantage
"A room is not a room without natural light." – Louis Kahn
Lighting can make or break a space. It can create different moods and atmospheres, and it can be used to highlight certain features. When using light in your space, think about what you want to achieve. Do you want a bright and airy space or a more intimate and cosy space?
2. Consider the flow of your space
"Design is a plan for arranging elements in such a way as best to accomplish a particular purpose." – Charles Eames
The flow of your space is important for both aesthetic and practical reasons. You want your space to look good, but you also want it to be functional. When considering the flow of your space, think about how you want people to move through it.
3. Use texture and pattern
"No pattern should be without some sort of meaning." – William Morris
When most people think of texture, they only think of fabrics like linen or velvet. But texture can also be found in many other places, such as in stone, wood, or even glass.
Texture and pattern can break up a large area or add visual interest to a small area. Hang wall art made from different fabrics to break up a space, and don't be afraid to use unusual combinations.
Mixing stripes in different directions, wallpapering every wall with an intricate pattern, or adding a fur throw to your sofa are all great ways to add texture and pattern to your space.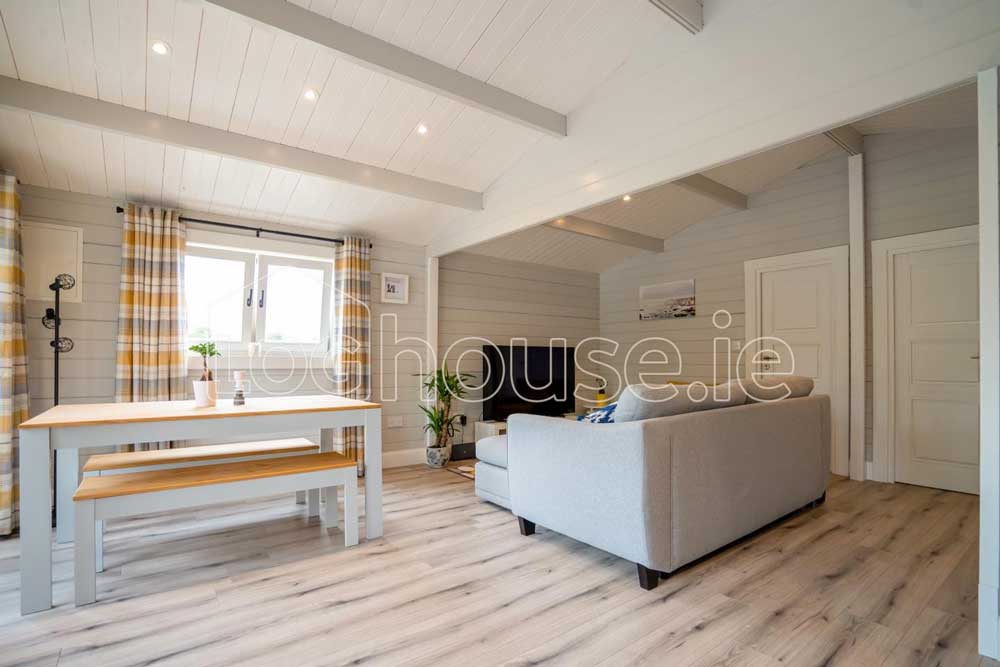 4. Use plants to add colour and purify the air
"I am going to make everything around me beautiful—that will be my life." – Elsie De Wolfe
Not only do plants look good, but they also help to cleanse the air around you. They absorb carbon dioxide and release oxygen, which can help to improve your concentration levels and energy levels.
5. Use Mirrors to Create the Illusion of More Space
"Real comfort, visual and physical, is vital to every room." – Mark Hampton
One of the most common complaints homeowners have is that their space feels cramped and small. This is especially true in smaller rooms; as with most owner of log cabins, you'll appreciate that it can feel much smaller than a house.
If this sounds like you, then consider adding mirrors to your room. The reflections can create the illusion of more space. Mirrors reflect light and make a room feel more open and airy. Plus, they can be used to highlight certain areas or accent pieces in your home.
6. Play with Scale
"For a house to be successful, the objects in it must communicate with one another, respond and balance one another." – Andrée Putman
Using furniture and accessories that are too large for a space can make it feel cluttered and cramped. On the other hand, using pieces that are too small will make the room feel empty and uninviting. One of the most important interior design tips is to strike a balance with scale. A good rule of thumb is to choose one or two large focal pieces for each room and then fill it in with smaller accents. This will help to create a sense of proportion and harmony within your space.
7. Use Colour to Create Mood
"You create your own decoration. You choose your colour, you choose your mood…. If you are depressed, you put some bright yellow, and suddenly you are happy." – Phillip Starck
Colour is one of the most powerful tools in an interior designer's toolkit. It can be used to create different moods and atmospheres, and it can be used to highlight certain features. Think about what you want to achieve when using colour in your space. Do you want a bright and cheerful space or a more calming and relaxing space?
8. Use Shabby Chic and Boho Inspiration
"A room should never allow the eye to settle in one place. It should smile at you and create fantasy." – Juan Montoya
Rough painting, using wallpaper offcuts to fill the back of shelving or cover the front of drawers, and mixing different fabrics and textures are all great ways to add a shabby chic or boho touch to your space.
9. Keep a Room to Itself
"To create an interior, the designer must develop an overall concept and stick to it." – Albert Hadley
Using a range of styles within a single room can be jarring, so stick to one style per room. Perhaps one room is comfy with rounded corners and throws, while another is inspired by angles and futuristic shapes. Let each room be a reflection of one style, rather than trying to mix and match too many different styles in one space.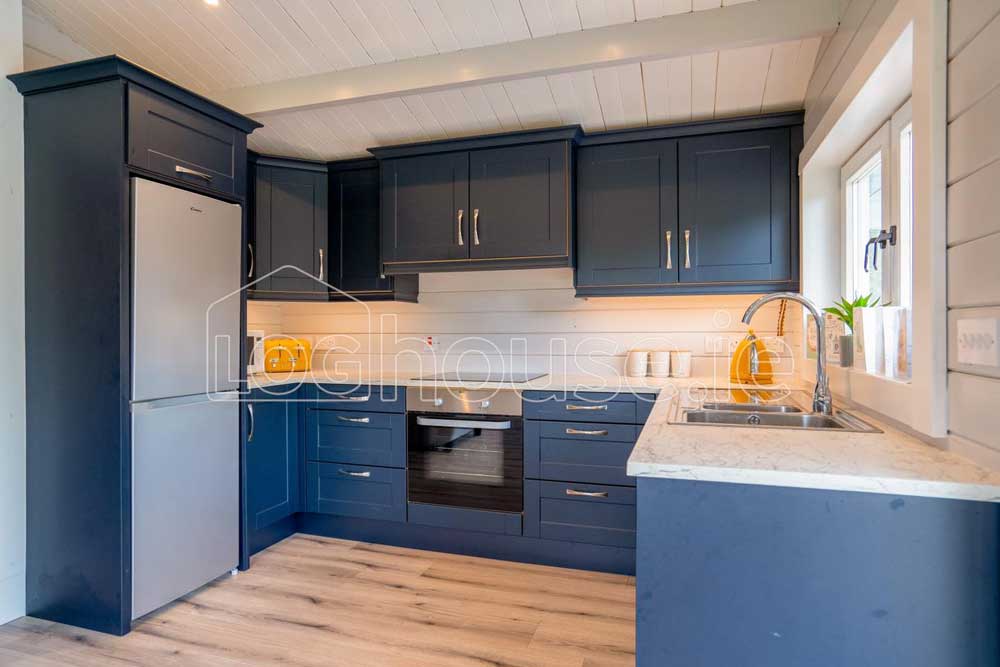 10. Hide What You Can
"Minimalism is designing to allow the art, the books, the view, the people—whatever matters most to the inhabitant—to be the soul of the space." – Deborah Berke
Your living or working space should be comfortable and free from distractions. It's common to hide kitchen appliances behind a cupboard, but you can also use this interior design tip in other ways.
If you don't want to see cords and wires, use cord management solutions to keep them in check. If you have too many books, consider using a bookcase with doors. It's easy enough to uncover items when you want to use them, but you'll feel more relaxed without everything being constantly on show.
11. Keep Accessories Seasonal
"I always put in one controversial item. It makes people talk." – Dorothy Draper
Your room may not change very often, but the seasons do. By choosing accessories that complement the time of year, you can easily change the feel of your space without making any big changes.
Consider adding a blanket or throw to your sofa in winter, and in summer, use light-coloured cushions and throws. You could also add some greenery in spring and summer and swap it out for some cosy candles in autumn and winter.
Interior Design Tips – How Will You Design Your Room?
We hope you enjoyed these interior design tips. Implementing even just one or two of these tips can make a big difference in the look and feel of any room. Just remember:
"If you love something, it will work. That's the only real rule." – Bunny Williams
Related searches: Interior design tips for log cabins, Interior design tips for Garden Rooms, modern interior design tips, interior design tips 2022, interior design tips for small spaces, interior design tips for apartments, decorating tips and tricks
Ever wondered about
How to Build a Foundation for a Log Cabin
? Check out our latest blog post for details.